OUR TEAM
Lusitano Horse Finder, founded by Teresa Burton but is made up of a dynamic group of individuals that bring a wealth of creativity, experience and skills to the team. We are very proud that the team has grown to a considerable size so you will have scroll down to see everyone.
Teresa Burton – Director – Founder of Lusitano Horse Finder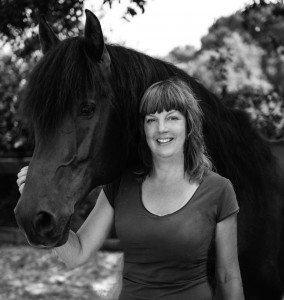 I've  always had an adventurous spirit which has meant I've traveled a great deal often with just a back pack and an air ticket to experience something new.  I can honestly say all my life I've been willing to expand my mind to new opportunities and create new ideas good ones and not so goods ones.  My love and passions are adventure, our planet, nature, horses, creativity, freshness, innovation and keeping an open mind to new possibilities.
I've worked in London in fashion design, I've run my own business designing and importing shoes and clothing from Vietnam. I've worked many years in corporate team building ran team events for 10 people to 500 people throughout Europe crossing cultures. I've organised events with as many as 5000 people. I've had big failures and I've had great successes and I never stop looking to improve.
Horses have always been with me one way or another.  I grew up on a farm in UK where we had race horses, hunting horses, two shires and new forest ponies.  They were very much part of my everyday life. I started my ridden life with a donkey called Patsy, whom it had to be said was less than helpful to my riding career. She most enjoyed finding new creative ways to remove me – a black berry bush, the dividing rails in the milking parlour only she could fit under, to name just a few!  Her true calling was donkey racing which an older friend of the family rode her in, they won every time out.  I always loved Patsy despite her contempt of me :-).
For me Lusitano Horse Finder is an expression of my life's journey it brings together all that I love along with great friends and endless opportunity.  My passion for the business is to develop innovative cutting edge opportunities to take the Iberian horses into the modern world with the sensitivity and pride they deserve. To honor their tradition and history but demonstrate their modern day importance. To work with a team of people who share my vision and bring freshness everyday. It's not just about finding the right horse for the right person – although this is a major part of what we do it is also about finding other fabulous ways to be with and for enjoying these noble horses through events, art, craft, film, clinics, weddings and demonstrations. To always treat them as our friends and never stop learning from them.
After all horses are one man's greatest and oldest companions.  Contact Teresa Burton
Nuno Cavaco – Director
Nuno Cavaco is a highly experienced classical rider and teacher who has been in the Portuguese School of Equestrian Art for 25 years. He is a kind, sensitive man with a good sense of fun.
During his time at the Riding School Nuno traveled extensively throughout Europe giving shows and displays.  He has gained huge experience in riding many different horses. He brings these qualities to Lusitano Horse Finder with a keen eye on Lusitanos, teaching riders and horses in classical dressage, horse care and new innovations.
An added bonus is that Nuno's equine knowledge extends to veterinary and during the shows he was responsible, along side the main vet for the care and well being of the horses.  Of course this extra knowledge really adds value to his training methods and awareness when working with horses.
Lena Saugen – Freelance Photographer from Norway
Always looking so cool and individual, Lena is a photographer with some real grit and cutting edge style! Her great work is now being recognised by leading galleries around the world.  Her images are bold, modern and have impact, she's not afraid to be different.
I love her for this!! It's what we are about.
She works freelance for equestrian magazines, and she does portrait photo shoots and weddings. In Norway she works has been selected by Norwegian Broadcasting Cooperation (NRK) – for internal decoration and she also works at NRK as project manager and coordinator for drama productions.
Lusitano Horse Finder very fortunate that Lena regularly works with Lusitano Horse Finder providing us with a 'modern' impression and different images for editorials, art projects and horses in general.
She is also available to photograph weddings and do personal photo shoots and fashion shoots.
You will see her work throughout the website. Read more about her
We have some of her artwork for sale in our Shop
Beatrice Bultreau –
Artist and a fantastic Ambassador for the Lusitano Horse
Beatrice is a an ambitious friendly woman with endless energy and joy of living.  Coming from France she has been in Portugal over 30 years.  Her love is being creative through her art, painting, ceramics, movies with her interpretation of the Lusitano horses.
For many years she studied the Lusitano in her work until she achieved the perfect line drawn image and water colours of this noble animal.
I have been involved with Beatrice almost from the very start and along the way done lots and pieces of work with her.  She produced the lovely logo, a short movie and many other wonderful images.
Something I totally love about visiting Beatrie is that she never fails to amaze me with her latest assignment – known around the globe she is always being asked to create something more eccentric than the last.
She is always INSPIRED and INSPIRING!!
Cristina  and José De Sousa  – Victorino Handmade Saddlery



You couldn't meet two more charming people than José and Cristina.  José is the last in the line of the most famous, finest tack makers in Portugal.
We feel extremely privileged to be able to have their beautiful work on our website.There is nothing more satisfying than taking a visit to see them and talk through new designs and ideas.
We have a collection of the bridles, bits and saddles in our shop and we can also work with you to create you own designs. Everything is handmade and very sadly this is an art that is fast disappearing.
Cristina is a highly skilled seam dress making from right from designing, pattern cutting making the first toiles to the final garments in the finest fabrics.
We thoroughly enjoy working with these two fun loving welcoming people with such creative talents and actually a very romantic love story of how they met.
You can read more about the history of Victorino Saddlery
The bridles, bits and saddles are available in the shop
Doris – Head of Public Relations and occasional test rider!



Doris stepped into the paw prints of her wonderful mother Bikkit, to be an integral part of the team. She never stops being happy and usually joins us on all horse viewing and venue visits.  She's even been known to test ride a few horses. You will no doubt spot Doris around the website :-). She has a lot of friends.
She now has her trainee assistant Macy.  We found Macy out walking one day she was in a very bad state – bald, malnutrition, covered in tics and fleas and suffering from mange.  Happily Macy is now a thriving young dog, she's great fun although can be a little bit naughty at times.